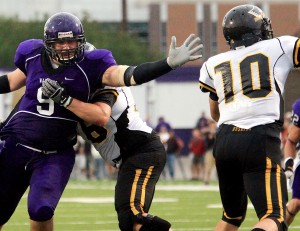 When you stand 6-foot-8 and put a 300-pound imprint in the turf, people take notice.
When you wear former Minnesota Vikings quarterback Tommy Kramerís number (9), people get confused when you line up at nose guard.
Whatís not confusing about Matt Ulrich is what he does (raise chaos) to the opponentís offensive line and what he means (everything) to the Winona State University defense.
Read more:
http://www.winonadailynews.com/sport...#ixzz1eyCFP5fA