NFL Combine Snubs: Defense
Who are the top prospects not invited to the NFL combine? Wes Bunting
http://www.nationalfootballpost.com/...dium=twi tter
Breaking down the top defensive prospects to get the snub from the NFL combine…
DE Kentrell Lockett: Mississippi (6-5, 248)
Flashes some real talent, however, his play gets too predictable as a pass rusher and he's still learning the game. Medical is a huge question mark as well, but he looks like a developmental guy at this stage who needs to prove he's healthy.
ICONLockett is a long, lean athlete with some upside.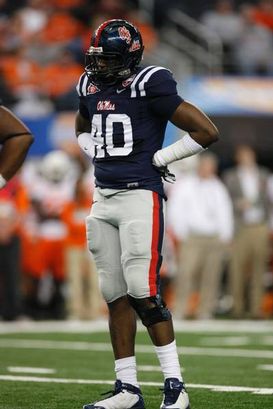 DT Chigbo Anunoby: Morehouse (6-4, 324)
He's never going to be a "plus" pass rusher in the NFL. However, he's a strong, long kid with a really well proportioned frame who can anchor inside and certainly has the talent to get plenty of looks from both 34 and 43 teams as a developmental big body.
DT Micanor Regis: Miami (6-3, 305)
Improved as a senior. Did a better job keeping his pad level down and using his quickness to get up the field. Could fight his way into an NFL rotation.