WTS: Herb Adderly and Don Perkins signed 8X10s
---
Both are signed by these two Cowboys legends.

Both have the TriStar hologram and COA.

25.00 each which includes shipping.

If you buy them both it would be 45.00 for both of them including shipping.

I will try to get pics up if anyone is interested.

PM me if interested.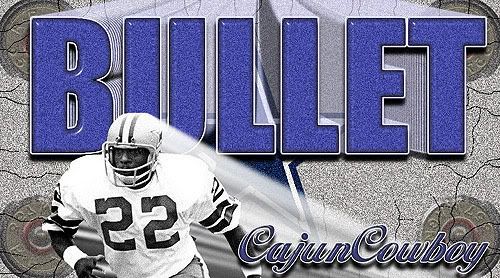 "Those who would deny freedom to others deserve it not for themselves..."-Abraham Lincoln