2011 NFL Mock Draft: Breaking Down the Dallas Cowboys
By Derek Major (Cowboys Featured Columnist) on January 20, 2011 1,128
2011 NFL Mock Draft
Cowboys PhotosWith the possibility of no free agency, there's no point in talking about it now. So we move on to the draft. Just so you know, this isn't about who the Cowboys are going to draft just yet, but more of what the Cowboys most pressing needs are and who can fill them, so let's get to business.
http://bleacherreport.com/articles/5...-mock-draft-10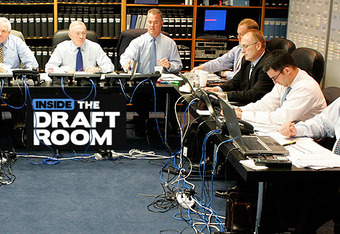 http://cdn.bleacherreport.net/images...jpg?1295553922
Cornerback:
The Cowboys most pressing need is at Cornerback. Between Terence Newman getting older, Mike Jenkins having an awful season and Orlando Scandrick not good enough to play on the outside, the Cowboys need someone who can shut receivers down and collect interceptions at the same time.
If a collecting bargaining agreement is reached and free agency takes place, the Cowboys will go hard at Nnamdi Asomugha, who'll be a free agent. If the Cowboys land him they won't need to draft a corner early.
If that doesn't happen look for the Cowboys to keep their eye on Prince Amukamara (Nebraska). Amukamara is considered a shut down corner and a ball hawk. According to Mel Kiper, Amukamara is the best pure corner in the draft and a technician with outstanding instincts, ball skills and anticipation.